Description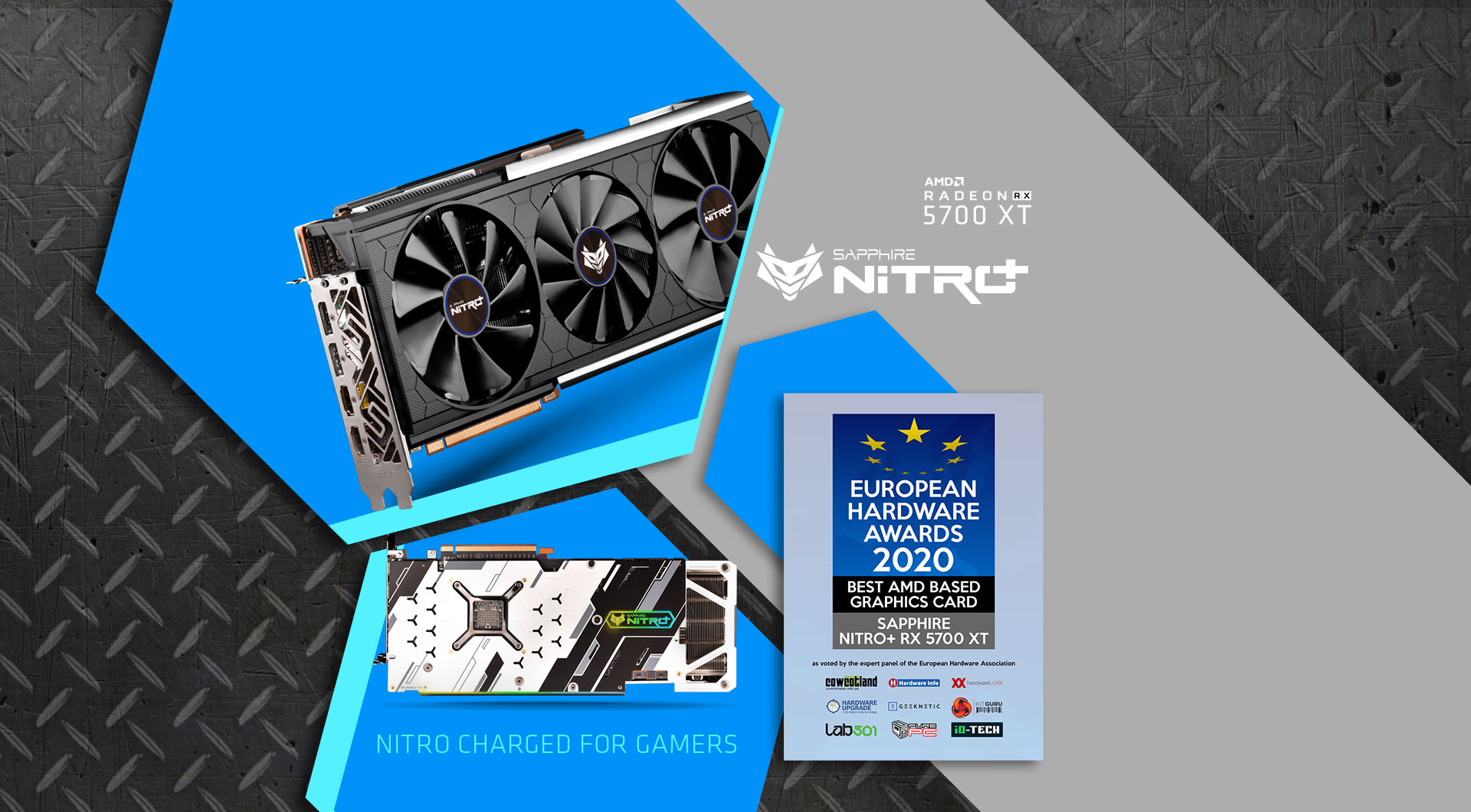 SAPPHIRE NITRO+ RADEON RX 5700_XT 8G GDDR6 DUAL HDMI / DUAL DP OC (UEFI) FULL
SAPPHIRE NITRO+ RX 5700, The SAPPHIRE NITRO+ RX 5700 XT graphics card delivers a maximized 4K gaming experience for the PC Gamer. Packed with SAPPHIRE's renowned high-end quality components, including our award-winning Tri-X cooling solution and Shroud enhancements to strengthen the PCB; the NITRO + RX 5700 XT delivers the stunning performance and robust stability every gamer demands.
Features including easily replaceable Quick Connect Fans combined with Intelligent Fan Control and advanced Tri-X Fan Cooling create supreme heat dissipation, minimum noise, and maximum reliability. AMP up the aesthetic design of your rig with the NITRO + RX 5700 XT's elegant styling and all-new ARGB Lighting which can be customized with SAPPHIRE's TriXX software. Sapphire Radeon R7 250
Boost the performance of your favorite games to get a winning advantage over your friends with the new TriXX Boost feature. Get NITRO Charged with the SAPPHIRE NITRO+!
SAPPHIRE NITRO+ Graphics Card FEATURES
Explore all the incredible features that come with the SAPPHIRE NITRO+ RX 5700 XT Graphic Card. We've split our features into 3 categories so you can easily see all the features we pride ourselves in designing to create the best gaming experience possible for you
COOL TECH
Our superior cooling technology to keep your temperatures low at a high framerate
Intelligent Fan Control
Precision Fan Control
Robust VRM Cooling
Robust Memory Cooling
Tri-X Cooling Technology
Software BIOS Switch
Starting from the RX5700 Navi series, switch from performance mode to silent mode or back using our TriXX software for a quick and easy switch between your dual BIOS modes. Sapphire Radeon R7 250
SAPPHIRE NITRO+ RX 5700 XT
An overview of the performance along with some of the awesome features that you get with SAPPHIRE NITRO+ branded models. An innovative mixture of Robust VRM Cooling and independent memory thermal modules work in tandem to remove heat efficiently and effectively across all sections